Pitch for the Startup Chile 2014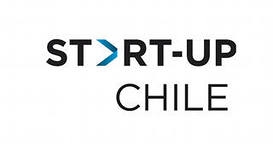 Every day during a week I come to my car and say to myself : "I have to wash my car"
While I was sitting in my dirty car I thought : "Why day by day I'm delaying wash of my "iron horse" ? Suddenly I realized that there are some difficult questions. For example :
Where is the nearest car wash?
Is there a queue?
What if it will rain suddenly?
I concluded that this is the reason why I drive dirty car!
Perhaps a lot of people knew themselves in this story.
We created mobile App which can answer your question "Wash or not to wash"
You will get advice based on a weather forecast for next days!
You will see most popular and nearest car washes!
You will even see contacts, reviews and sales.
Also you can get washerman right to your car just by one click and pay for wash with discount right from the app!
Where is money here?
Our business model just like Foursquare : car washes pays for highlighting in list and promotion of their sales. Drivers will get free coffee for the review.
Plus statistics, geo targeted push advertisement of car washes sales and opportunity answering reviews.
Car washes market size will reach 27 billion $ to 2017 year according to Global Industry Analysts.
We were able to work out the product and start it in Russia for 3 months! We have a big professional team : genius engineers, business developers, marketers, programmers and etc.
For two months we got some results.
In december we had an idea.
After that we won TURN8 competition from i360accelerator and got a chance to pass acceleration in Dubai and $30K seed investments.
Also we got investments attractive rating A.
In January we released Application for iOS in AppStore in Russia.
Next we got $ 135K seed investments from \GRAVIZapps fund.
We already have contract with association of car washes in Moscow about connecting 500 car washes for a paid service WannaWash with average check 50$. Also we signed contracts with many regions of Russia and Ukraine.
We had conversation with China and America about scaling Application.
There is agreement with Nestgv accelerator in Silicon Valley about promotion of our project in America.
Finally we have an agreement about $ 2M investments attraction round A.
We are perfect team for participation in acceleration by program StartUp Chile. We are considering for cooperation. For us it is a way to markets of Latin America and for Chile we well be useful for evolve of infrastructure. We are ready to be evangelists of IT business.