​Overview of Boosteroid – Cloud Gaming Service of future
Less than two weeks later new cloud service Boosteroid for unobstructed gaming will be fully launched. This gaming streaming platform will totally simplify process of gaming. With Boosteroid gamers won't need newest streaming PSs or consoles to play last updated games.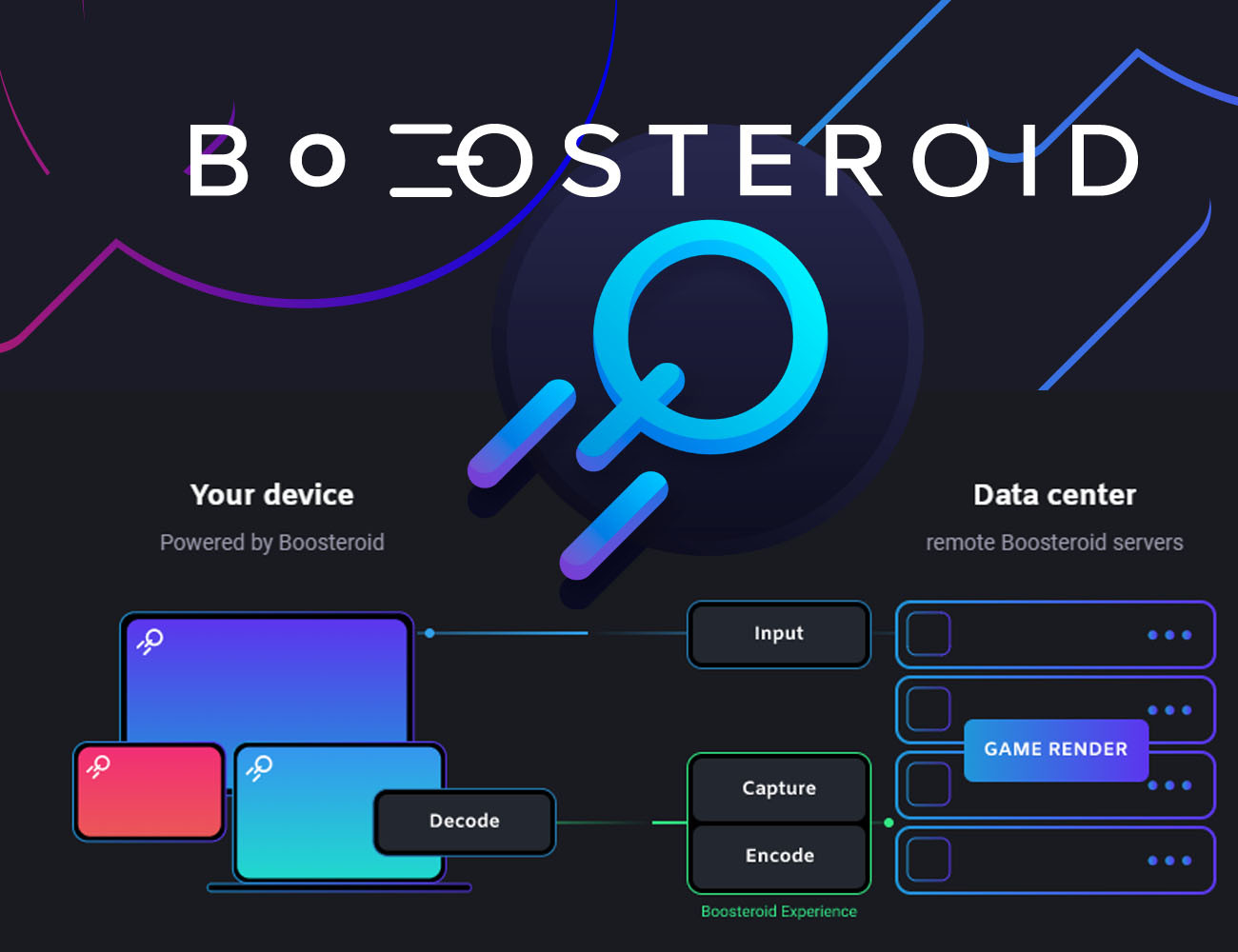 Boosteroid - how it works?
During beta-testing period which finishes very close time after Boosteroid official launch a lot of players in any point of the planet could try service for free. Technicians from the company collected information and reviews to reduce all bugs in the service.
Let's figure it out what's the principle of operation of Boosteroid Cloud platform. Headoffice of where everything happens with world-class data centers is located in Bucharest, Romania. All the most powerful remote servers permanently work to receive signal from user's computer. Next step: received information decodes, including all necessary installations and updates, and comes back to user. As result gamers can play newest games in Full HD at any PCs, laptop or Smart TV (soon also tablet and smartphone), because their computer only works as a video-playback device and doesn't need to process all information from game.
Insofar as its service works online of course it requires stable and fast internet connection, but that's all you need for gaming through Boosteroid.
Without cloud service Boosteroid gamers wasted plenty of time for long downloading and boring installations. But now any time they connect to Boosteroid Cloud same moment they receive full access to games. Opening of Boosteroid Cloud Platform occurs up to one minute during beta-testing period but after it launches it will happen even faster.
How to use Boosteroid cloud service?
For easy usage Boosteroid team prepared for you detail video on Youtube, you can watch below.
At first you need to login or sign in for new users. Then in your accounts cabinet you find button Boostore – open it. Next, choose the game to play from the list by categories, genre or platforms. Games comfortably sorted by Top Games, New In, and Free Games, so player just needs to press on selected game and launch. Then, as usual player enters login to platform of the selected game and starts playing. To play with Boosteroid is as easy that even infant will cope.
Boosteroid CEO Ivan Shvaichenko commented Boosteroid service creation:
«The idea of our project was to create a service that would provide access to computing resources just in two mouse clicks. Moreover we've developed user-friendly interface that allowed the needed amount of power selecting and it's easy even for users, who have purchased their first PC a couple of days ago.
We are going to compete with other cloud platforms. But we have mass of advantages. First Boosteroid usage won't cost as much as other market leaders, which provide very high rent of computing power. Secondary, work with Boosteroid is simple, only need to log in, in comparison with other cloud services player had to read long tutorials and watch videos about using. So work with Boosteroid won't require any additional time or efforts».
During gaming through Boosteroid user can get an access to any his games on any screen and developers will be able to have access to endless resources for game creations. Also player can save game session and come back to continue later from the same moment.
After Boosteroid cloud Service will be fully launched it'll became personal software solution for video encoding for each user. It'll allow Boosteroid to provide 60FPS/1080p stream and even more.
Requirements for Boosteroid Cloud Service usage
To use Boosteroid for cloud gaming you only need stable and fast internet connection not lower than 20 Mbit or mobile internet not lower 5G, your PC (soon also tablet and smartphone) and enough free time to enjoy fast and colorful newest games in Full HD quality!
Avaliable games on Boosteroid Cloud Platform
The main advantage of Boosteroid is that our service is the most playable browser of entire world. Every day Boosteroid team works on adding more and more new games to the Boosteroid Gaming Catalogue.
Even during beta-tasting period players can play directly through Chrome, Mozilla and Opera browser only such games in Full HD: Doom Eternal, World of Tanks, Witcher, GTA, Fortnite, Call of Duty, Tomb Rider, Battleground, Overwatch, Devil May Cry 5, Assasins Creed Odyssey, Control, Metro Exodus and more other, because list replenishes every day.